Overview
Collections/Resources -> Overview
Back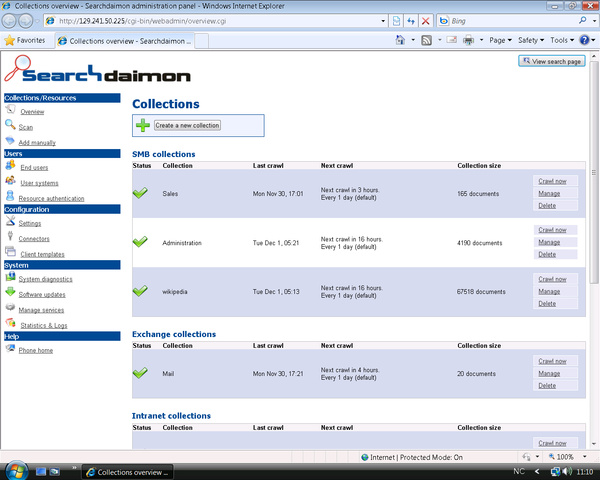 Click to enlarge.
Overview is where you check status and configure your collections. Collections are grouped by type of crawler (SMB, Exchange etc.).

To recrawl a collection, select Crawl now. The collection will immediately start to recrawl if the Collection manager is allowed to crawl in this time interval (see Collection manager). To configure the collection, select Manage. You can also see some statistics there. Test-collections are managed from Crawler extensions (under Connectors). Remote installed crawlers generate Pushed collections, and should be managed from the remote host.
Manage
Edit collection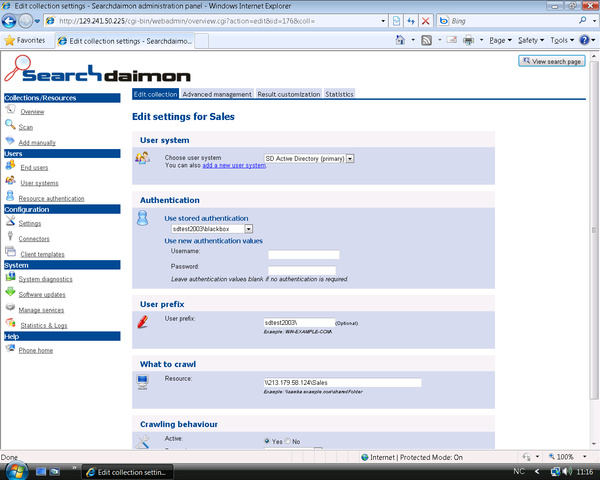 Click to enlarge.
In the Edit collection tab you can edit your collection settings in the same way you configured it when creating the collection. Details here.
Advanced management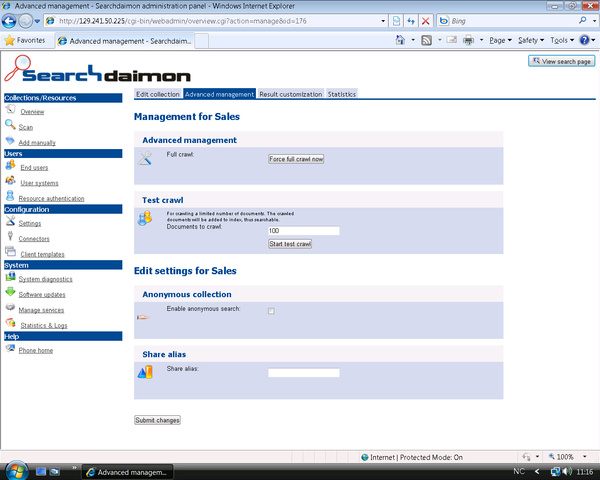 Click to enlarge.
Under Advanced management you'll find the following functions:
Force full crawl now Deletes downloaded content, and starts all over again.
Test crawl You can choose to only download the first documents. This is useful when testing a crawler without running a full crawl.
Enable anonymous search Enables search for everyone. Visit
http://

<your Searchdaimon ES address>

/public
Share alias For Windows Shared Folders. Display this alias in the address-field of the documents instead of an IP-address or a hostname.
Result customization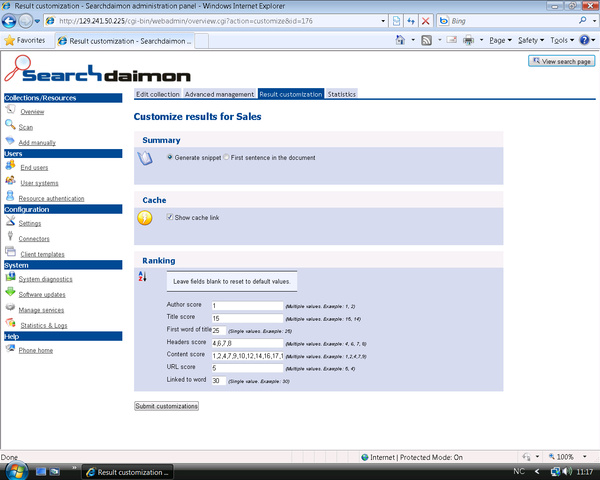 Click to enlarge.
Summary The short summary presented for each document in the search results is called a snippet. When "Generate snippet" is selected, our software extracts an abstract of the text according to the query.
Cache Choose if the results should show a link to our cached version of the document.
Ranking (advanced) It is possible to experiement how a document is ranked by adjusting scores according to where in the document query-words are matched.
Statistics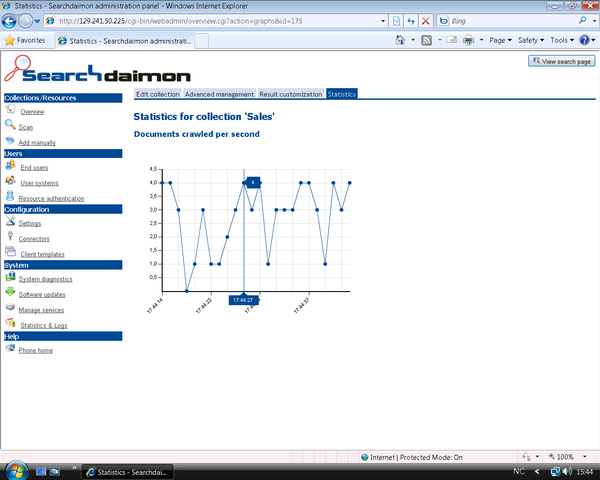 Click to enlarge.
Shows how many documents are crawled every second.